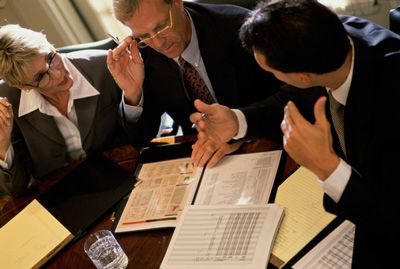 Outsourcing allows companies to contract for services performed in-house for a fraction of the overhead cost.
Menu Corporation (Menu Corp) consists of a team of dedicated professionals engaged in the management of corporate information flow and related support services.  Recognizing that companies want to keep overhead low, especially in areas outside of their core business, Menu Corp effectively manages support services with emphasis on the flow of information within a company.  It does so by offering clients a variety of outsourcing opportunities, including copying, postal, packaging, shipping, communication, and other support services.  Each of these services is easily scaleable and can be tailored to fit the needs of each client.
Menu Corp combines the agility and responsiveness of a small business with the reliability and financial stability of a large corporation.
The core team at Menu Corp has extensive management experience in marketing, sales and support services for high technology companies.  This strong foundation of professional experience combined with an entrepreneurial spirit enables Menu Corp to find innovative and cost effective solutions to client outsourcing needs. 
Menu Corp is a quality supplier with an excellent track record in the outsourcing business.
Menu Corp's core team has been trained in the Malcolm Baldrige quality method and is proactive in the management of a total quality business.  In addition to managing a profitable franchise operation, Menu Corp has secured multi year outsourcing contracts.  Its reputation for high quality responsive service has built a strong client base.  Lockheed Martin leads the list of prestigious accounts.